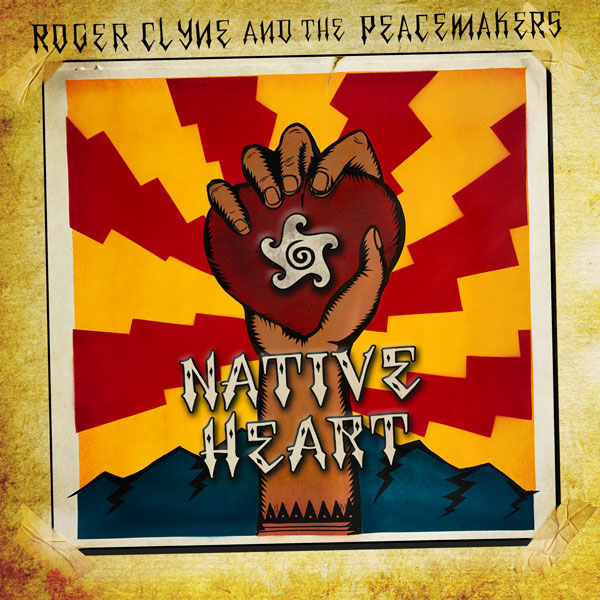 NATIVE HEART
Available Everywhere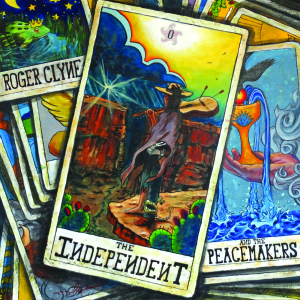 THE INDEPENDENT
Roger Clyne & The Peacemakers
Released: 2014
Ain't Got The Words For This
Once I Was a Thief
Sic Semper Tyrranis
Stick It to the Man
Geronimo!
Love Knows How
5×5
California Breakdown
Right Where We Want 'Em
The Independent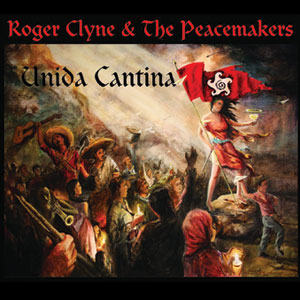 UNIDA CANTINA
Roger Clyne & The Peacemakers
Released: 2011
All Over the Radio
Heaven On a Paper Plate
Dinero
Love Is the Road
Go With The Flow
Marie
Small World
Unida Cantina
Just Got High
Today Belongs to the Light
Paper Airplanes
Play On
GLOW IN THE DARK
Roger Clyne & The Peacemakers
Released: 2009
TURBO OCHO
Roger Clyne & The Peacemakers
Released: 2008
I Speak Your Language
State of the Art
I know You Know
Summer Number 39
Mercy
I Can Drink the Water
I Do
Persephone
Mañana
Captian Suburbia
Méxicosis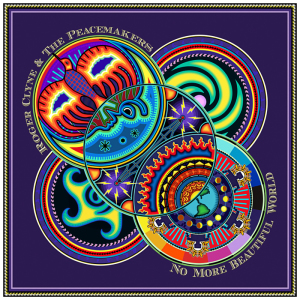 NO MORE BEAUTIFUL WORLD
Roger Clyne & The Peacemakers
Released: 2007
Hello New Day
Bottom of the Bay
Maybe We Should Fall In Love
Contraband
Goon Squad
Wake Up Call
World Ain't Gone Crazy
Lemons
Noisy Head
Ándale
Plenty
Junebug In July
Winter In Your Heart
Hourglass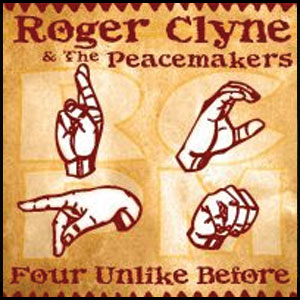 FOUR UNLIKE BEFORE
Four Unlike Before
Released: 2006
Mexicosis (Virtuoso Kazoo Demo)
Sleep Like A Baby (Acoustic Alternate)
Never Thought (Acoustic Alternate)
Counterclockwise (La Playa Version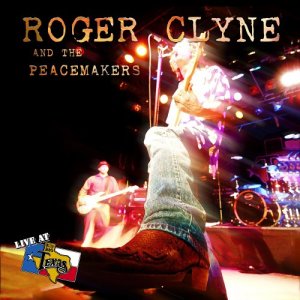 LIVE AT BILLY BOB'S
Roger Clyne & The Peacemakers
Released: 2005
Counterclockwise
Banditos
I Don't Need Another Thrill
Bury My Heart at the Trailer Park
A Little Hund Over You
Leaky Little Boat
Switchblade
Mexico
Blue Collar Suicide
Wanted
Tell Your Momma
Green & Dumb
Americano
Girly
King of the Hill
Buffalo
Little Hung Over You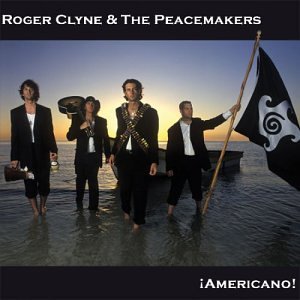 ¡AMERICANO!
Roger Clyne & The Peacemakers
Released: 2004
¡Americano!
Counterclockwise
I Don't Need Another Thrill
Switchblade
Leaky Little Boat
God Gave Me a Gun
Loco to Stay Sane
Mexican Moonshine
Your Name on a Grain of Rice
Love, Come Lighten My Load
Leave an Open Door
A Little Hung Over You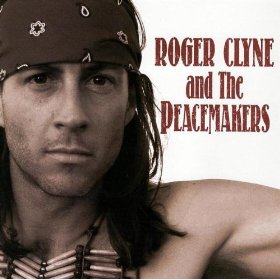 SONORAN HOPE AND MADNESS
Roger Clyne & The Peacemakers
Released: 2002
Intro
Sonoran Hope and Madness
Colorblind Blues
Sleep Like a Baby
Ashes of San Miguel
Mile High and Risin
Bury My Heart At the Trailer Park
Interlude (Home On the Range)
Buffalo
Smaller and Better Things
The Ballad of Lupe Montosa
Better Beautiful Than Perfect
Epilogue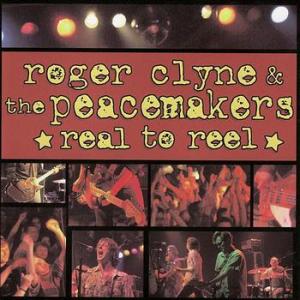 REEL TO REEL
Roger Clyne & The Peacemakers
Released: 1999
Beautiful Disaster
City Girls
Easy
Honky Tonk Union
Jack vs Jose
West Texas Moon
Tell Yer Momma
My Heart is a UFO
Green & Dumb
Never Thought
Tow Chain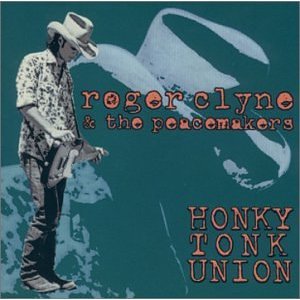 HONKY TONK UNION
Roger Clyne & The Peacemakers
Released: 2000
Horses (Live)
Honky Tonk Union (Live)
West Texas Moon (Live)
Easy (Live)
Green and Dumb (Live)
City Girls (Live)
I Feel Alright (Live)
Tell Yer Momma (Live)
Beautiful Disaster (Live)
Mekong (Live)
Never Thought (Live)
Una Soda (Live)
Jack Vs. Jose (Live)
Tow Chain (Live)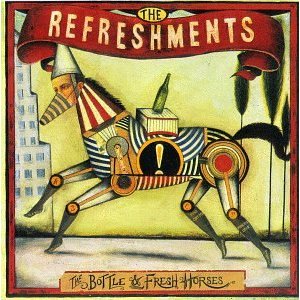 THE BOTTLE AND FRESH HORSES
The Refreshments
Released: 1997
Tributary Otis
Preacher's Daughter
Wanted
Sin Nombre
Heaven or the Highway out of Town
Buy American
Dolly
Good Year
Fonder and Blonder
Birds Sing
Horses
Broken Record
Una Soda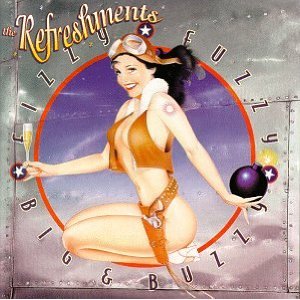 FIZZY FUZZY, BIG AND BUZZY
The Refreshments
Released: 1996
Blue Collar Suicide
European Swallow
Down Together
Mekong
Don't Wanna Know
Girly
Banditos
Mexico
Interstate
Suckerpunch
Carefree
Nada
Theme Songs, Soundtracks, TV, and Movies
Roger Clyne & the Peacemakers wrote and performed "Dbacks Swing," the theme song for the Arizona Diamondbacks Major League Baseball team.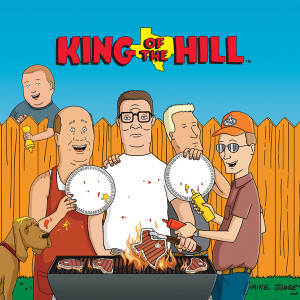 Roger Clyne wrote and The Refreshments performed "Yahoos and Triangles," the theme song to the Fox animated comedy "King of the Hill."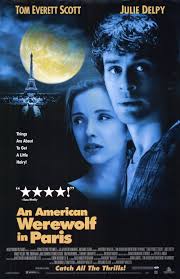 The Refreshments' song "Psychosis" appeared in the movie "An American Werewolf in Paris."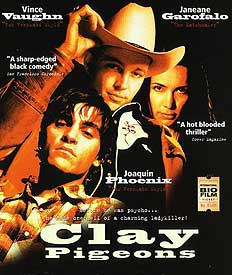 Clay (as in the title) is a young man in a small town who witnesses his friend kill himself because of the ongoing affair that Clay was having with the man's wife. Feeling guilty, Clay now resists the widow when she presses him to continue with their sexual affairs. Clay befriends a troubling serial killer.
Director: David Dobkin
Writer: Matthew L. Healy (as Matt Healy)
Stars: Joaquin Phoenix, Vince Vaughn, Janeane Garofalo
David Dobkin, director of The Refreshments' videos "Banditos" and "Down Together," wanted a Roger Clyne & The Peacemakers song on the soundtrack, but movie producers went for major label artists, so David put "Wanted" into bar scene with Garafalo & Vaughn.